Once this network of cafes was very popular and great. Over the past 2 years coffee culture in Kharkiv has grown, so the quality of coffee in CoffeeLife compared to new coffee houses is not very good.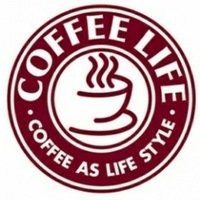 Coffee Life
---
Contact info
Sumska Str., 39, M. Universitet.
Konstitutsii Sq., 1, M. Historychniy Musei.
Geroiv Pratsi Ave, 9, 2nd flor, M. Heroiv Pratsi
Sumska Str., 22, M. Historychniy Musei, Achitectora Beketova.
---
Similar places